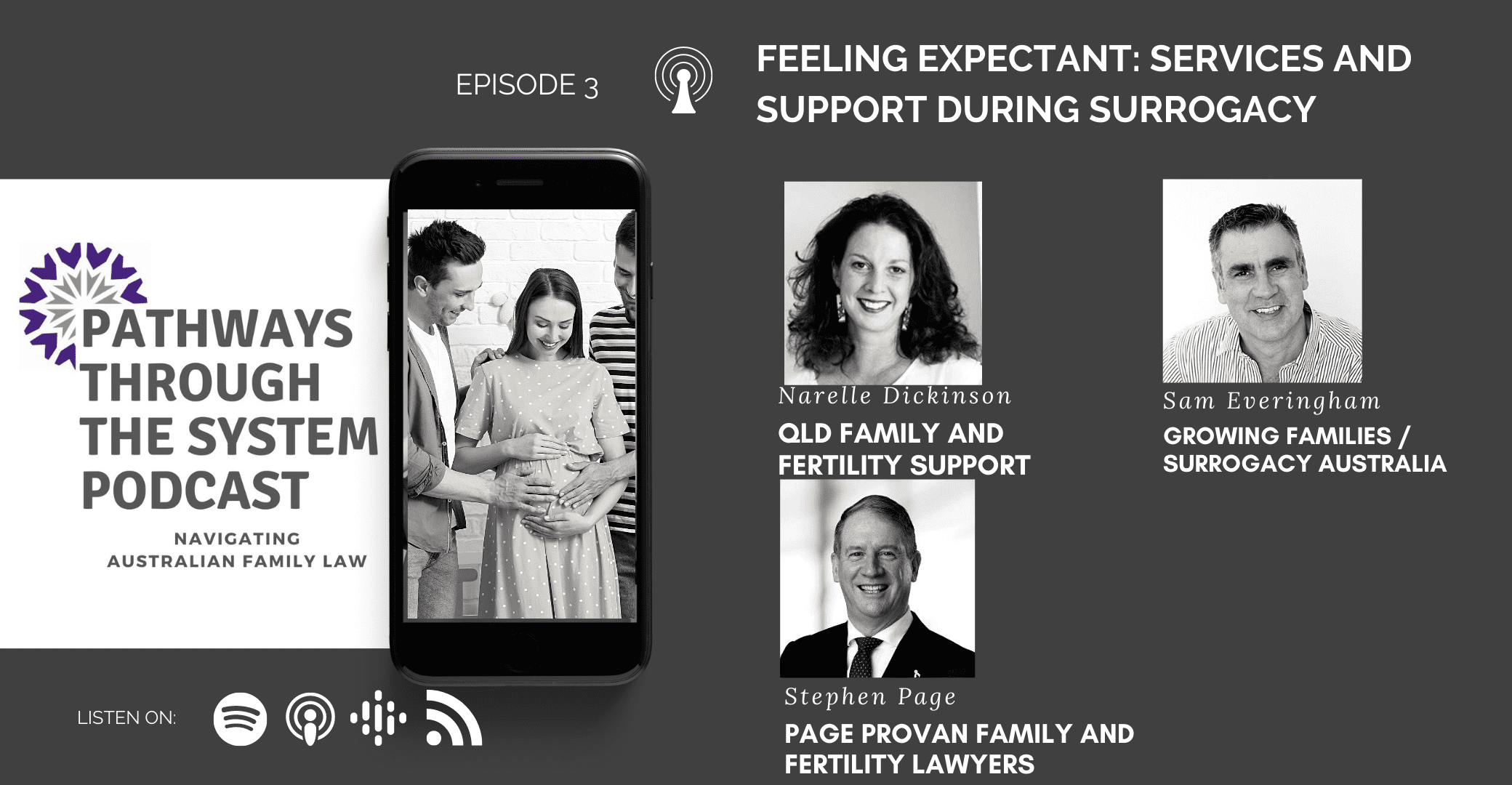 For some couples, having a family can be a long and difficult experience and surrogacy in Australia is incredibly complex. With the regulatory framework varying from state to state, it is important that everyone involved is fully informed and understands the process, to minimise the risk of disputes and issues arising.
The focus of this episode is the story of Ryan and his partner, who want to have a baby with a surrogate. Ryan has lots of questions and is keen to make sure that everything is done correctly.
About the host and guests
Host Carolyn Devries, CEO of New Way Lawyers and member of the Greater Brisbane Family Law Pathways Network holds a Bachelor of Laws and a Masters in the management of non profit organisations, along with many other qualifications. She has worked with families in the legal and community sectors for over 20 years and is a former Telstra Business Women's Award Winner.
Narelle Dickinson is the Director and lead Clinician of QLD Family and Fertility Support. She is a Brisbane-based Clinical and Health Psychologist specialising in the perinatal field.   
Sam Everingham is the founder of Growing Families, previously known as Families Through Surrogacy. Sam established the not-for-profit organisation, Growing Families, in 2010 and is also an Executive Officer at Surrogacy Australia.   
Stephen Page is the Director of Page Provan family and fertility lawyers and is highly regarded as the leading surrogacy lawyer in Australia.