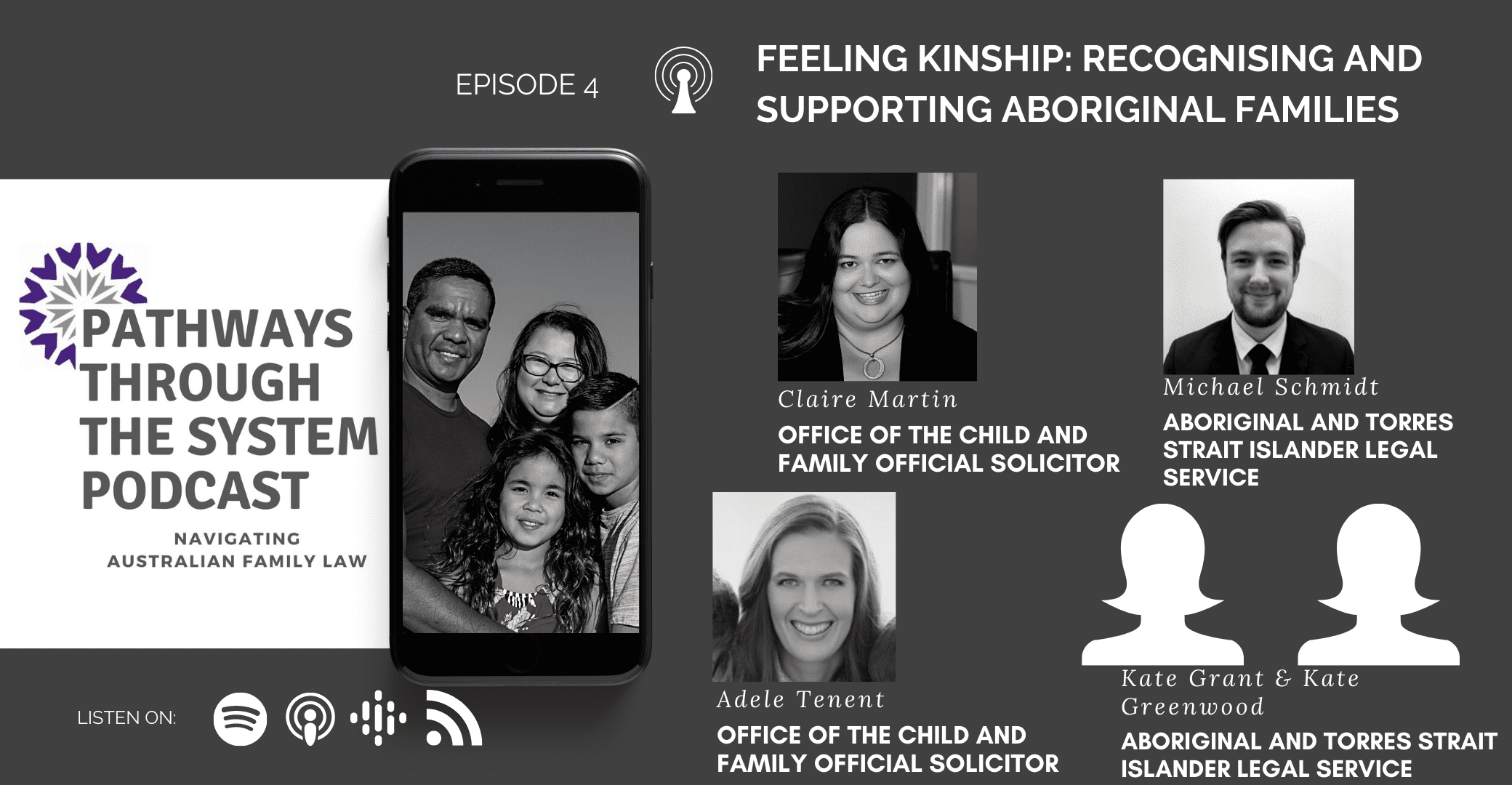 Cultural background and kinship connections are foundational principles that are recognised and incorporated into Australian family services and systems. These principles are however applied differently in the state based child protection system and the federal family law system.
In this episode we hear the story of Aunty Margaret who is feeling worried and concerned about her grandchildren, Shakira and Jai and she wants to know what she can do to protect them.
About the host and guests
Award winning lawyer, Carolyn Devries, hosts experts who have extensive skills and experience working with Aboriginal families: Kate Grant, Kate Greenwood and Michael Schmidt from the Aboriginal and Torres Strait Islander Legal Service and Claire Martin and Adele Tenet from the Office of the Child and Family Official Solicitor.