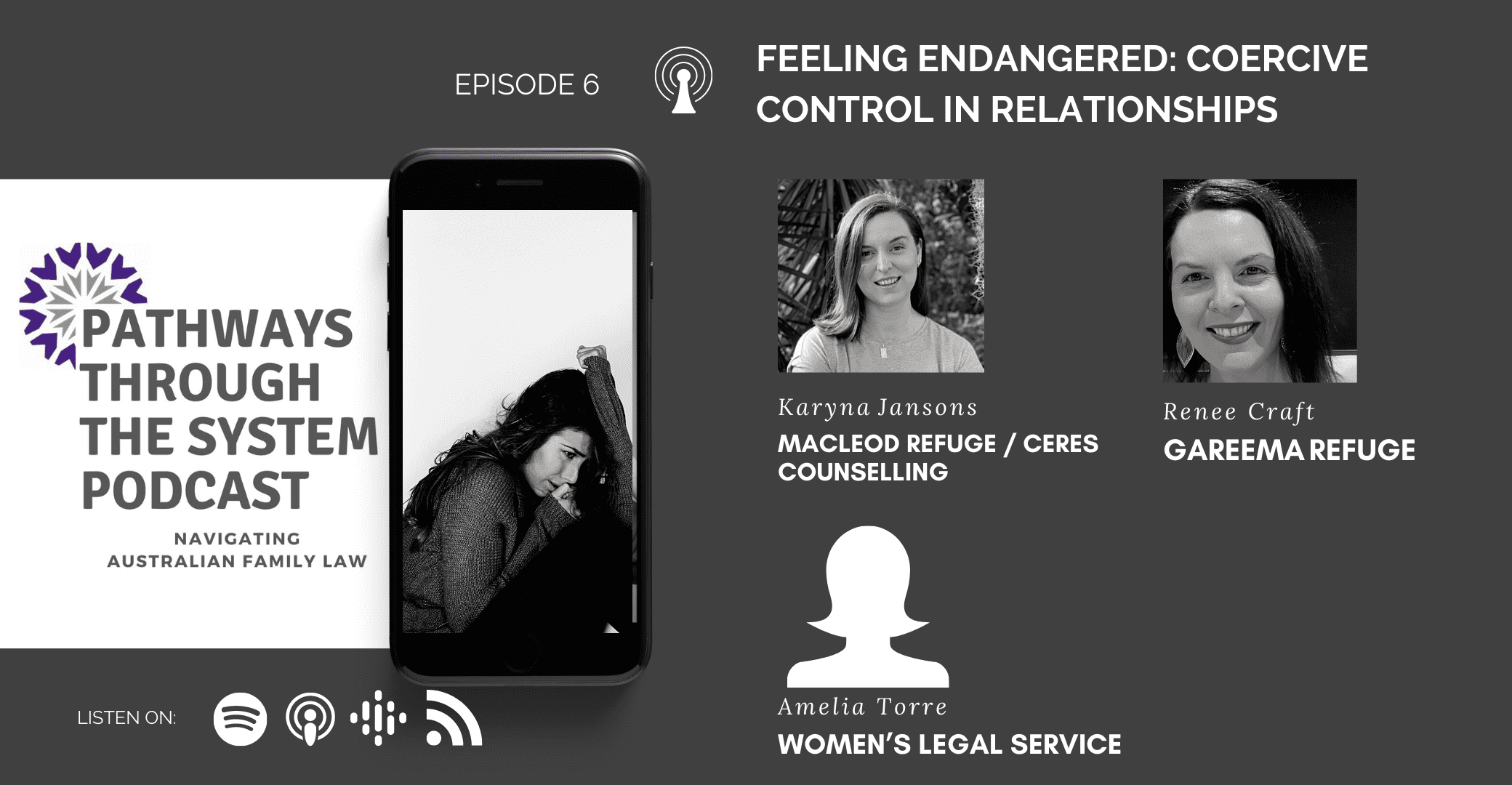 Coercive control is one of the most pressing social issues and there needs to be clear and consistent action from government, private organisations and non-profit organisations to end this form of domestic violence.
Without further action, victims of coercive control have to navigate state based domestic violence and criminal legal processes as well as the federal family law system.  
In this episode Abigail shares with us her story of the abuse she has experienced from her partner and the fear she holds that she will not be safe even when she leaves.
About the host and guests
Host Carolyn Devries, CEO of New Way Lawyers and member of the Greater Brisbane Family Law Pathways Network holds a Bachelor of Laws and a Masters in the management of non profit organisations, along with many other qualifications. She has worked with families in the legal and community sectors for over 20 years and is a former Telstra Business Women's Award Winner.
Amelia Torre is from the Women's Legal Service a service that provides legal information and advice to women experiencing domestic and family violence.
Karyna Jansons is from Macleod Refuge and also practices privately at Ceres Counselling. Karyna is a family and domestic violence counsellor with years of experience working with complex cases involving violence and abuse.   
Renee Craft is from Gareema Refuge. She has significant experience in supporting women and children who are escaping family and domestic violence.