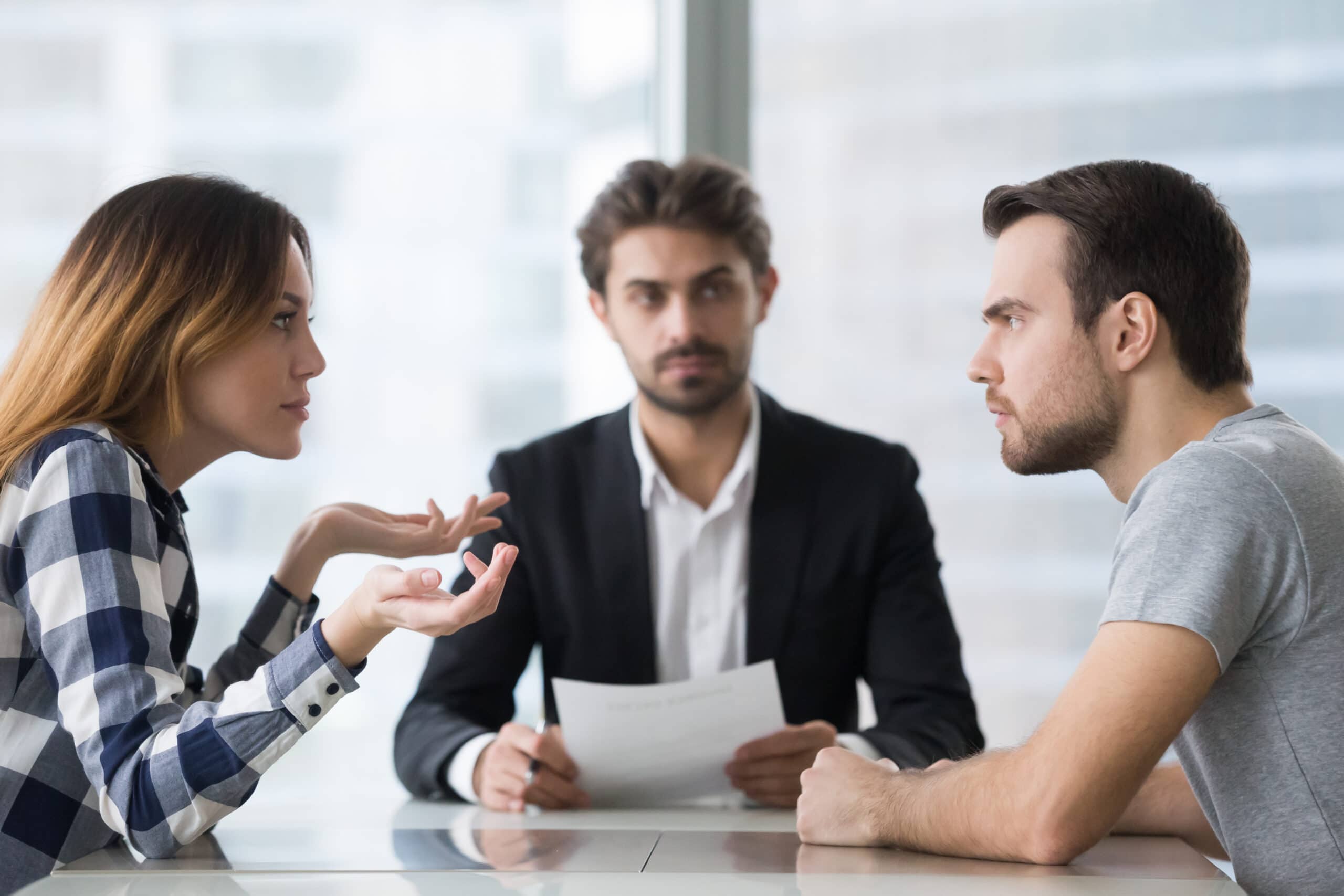 Family Mediation is a cost effective and emotionally supportive process that assists separating couples reach amicable financial, property and parenting arrangements. Sometimes though, you may wonder if an agreement you reached in mediation was the best outcome and whether you should have agreed to it.
Be aware of the emotions that accompany family law mediation
Mediation can be a tumultuous process. Unresolved feelings from the past may surface and fears about the future may also be present. It is important to be kind to yourself while going through mediation and seek counselling support to help you through.
How to feel content with your family mediation agreements
Given mediation can raise a mix of emotions, there are a few simple things you can do to make sure you feel content with an agreement you reach in mediation;
Remember there are no 'winners.' Mediators do not make decisions for you or take sides. The aim of the process is for each party to compromise and make agreements that they feel they can comfortably live with.
Stay 'future focused.' Try not to dwell on the past or allow your feelings for the other person to hinder your ability to move on and reach agreements.
Get legal advice. It can be beneficial to get legal advice at the following points (1) prior to your first mediation session with your ex-partner, (2) after you and your ex-partner have reached a draft mediated agreement; and (3) once you have a final mediation agreement, to discuss formalising your mediated agreement so it is legally binding . By seeking legal advice at these different times, you can be sure of the implications of what you are agreeing to and what is reasonable in your particular circumstance.
Take advice wisely. Your friends and family love you and they want the best for you. Sometimes, however, they will give you advice that is not helpful or even, correct. It's important to get the facts from family lawyers, mediators, other professionals and medical specialists.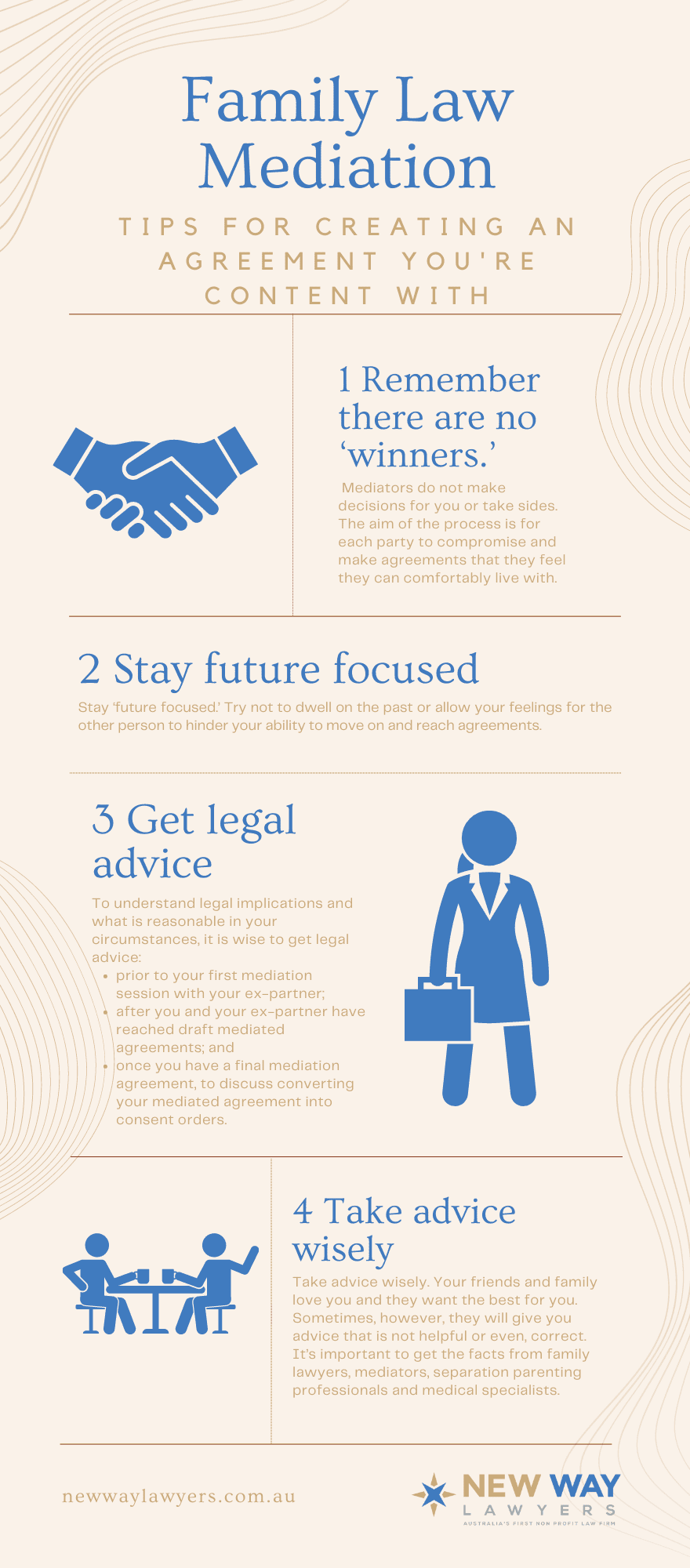 So what happens if you reached an agreement in a family law mediation that you now regret?
It is important to know that mediated agreements are not binding. The best course of action is to talk to a family lawyer as soon as possible about the mediated agreement. Remember, seeking legal advice, does not automatically mean you have to go to Court or start a litigious process. In fact, you may simply be able to schedule another mediation and discuss outcomes you feel more comfortable with, based on your legal advice.
If you would like to talk to one of our experienced family lawyers about an upcoming mediation, or a mediation agreement that you are now unhappy with, please contact us today for a free 20 minute consultation.